Fexco Property Services announces three pivotal new appointments to expand the group resources
Posted 15 April 2021
---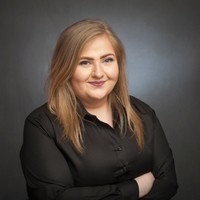 We are delighted to welcome Abbi Seaden to Crabtree as well as Stevie Boxall and Jane Turner to the group.
Abbi joins our Crabtree brand as Operations Manager. She brings a wealth of experience in the industry and will be overseeing the running of the property department to ensure efficiency levels are maintained across the board. Abbi has been in the property management industry for the last six years, after working for a major housing association in their repairs and maintenance department dealing with all levels of residential block management from small RMC's/RTM's to large freehold clients and developers. She is MIRPM qualified and has been involved in training property managers to achieve their IRPM accreditations. Abbi oversees the running of the property management department with Hilton Gray and strives for empowering the property management teams with new processes and procedures, improving our focused customer journey.
Stevie joins as group Recruitment Manager. Stevie's expertise in sourcing the best candidates for the business will ensure business growth for all our brands.
Jane joins the Group as Customer Experience Manager and will be helping all our brands to deliver a superior customer service. This is a new role for Fexco Property Services, aimed at providing excellence in all customer service matters which we see as a vital role for our business.
---